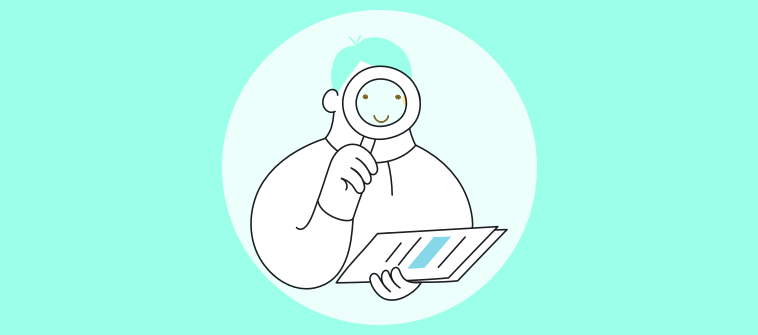 Running a project successfully without a hitch is a skill very few project managers have. Sometimes you have the best-laid plan to work on a project but still fail to deliver the project as expected. You may even have the best resources to work on a project and fail to deliver the project on time.
So what actually makes the difference?
The answer is process optimization.
Process optimization is the secret sauce behind well-executed projects. It involves identifying, analyzing, and implementing the most relevant steps that best suit a project's unique needs. It also involves monitoring the execution of the project at each stage and optimizing the process as per the ongoing project requirements preferably with a process management tool.
The more you optimize, the better you will be at leading successful projects.
In this blog, we will look at the challenges of process optimization and explore the steps you must implement to set up a project for success.
What is Process Optimization?
Process optimization refers to the adoption of best practices to achieve the desired outcome with efficient utilization of time, effort, and resources. For this, planning and execution are done such that each task and activity, down to the last detail of the project's life cycle, is best optimized.
For instance, suppose you are required to build a product website.
A few primary website creating processes include:
Planning the website layout
Allocating resources with a pre-determined project deadline
Sharing the templates for approval
Implementing changes as per feedback
Sending website for final review
Going live with the website
But, during the execution of this otherwise straightforward process, you encountered some common roadblocks. A member of your team decided to go on leave, leaving crucial project tasks stuck midway through their execution. What steps could you have taken to avoid this? You could have kept contingency time in the project plan in case such a situation arose.
Further, as a project manager, you faced excessive feedback that led to major changes in the project deliverables. Here, not defining exact deliverables both to the team and the stakeholders became the barrier.
So what can you do? You simply have to optimize your website process from start to finish.
The best way to go ahead would be to plan, design, and get approval on the website's layout. Next, communicate project deliverables clearly to the team and to the stakeholders. Automate as many tasks as you can, such as creating recurring tasks and setting tasks dependencies. Also, monitor the workflow at each step. If need be, implement process changes to best adapt to the ongoing projects in startups.
This way, your processes will move smoothly, and you will get work done faster.
Thus, process optimization is an unfailing path to enable successful project delivery with minimum input.
What is Business Process Optimization?
Business process optimization includes planning and implementing the life cycle of a project in the most enhanced manner. It involves outlining each step of the process, minimizing wastage of time, effort, and resources.
Process optimization in business helps lower costs, reduce risks and simplify everyday workflow. It enables project mapping and monitoring while strengthening business processes and operations.
Read More: How to Create Process Documentation
Why Optimize Processes?
Did you know that Microsoft Azure experienced downtime of 4.46 billion hours due to failure to follow their standard deployment process?
Yes, process. A poorly deployed process cost Microsoft billions of dollars. Any guesses about what the process lacked? It lacked optimization.
So what is it that makes optimization the most practical and trusted path for a well-executed project?
Pacing up projects without compromising the quality of the final deliverables is the key objective behind optimizing a process.
Come to think of it, how often has your project faced hurdles despite following a well-planned project execution model? Chances are every single time. And a significant factor contributing to this is inadequate process optimization. Thus, optimizing processes is a critical factor leading to reliable process execution.
What Are the Challenges of Process Optimization?
Process optimization can often prove to be a cumbersome process for managers. However, here are a few things that must be considered while optimizing a process to ensure the sure-shot success of your next project.
1. Leadership Challenge
Leading a team toward a successful project is no cakewalk. Multiple teams, multiple tasks, multiple projects. Phew!
Leadership comes in as you start allocating and executing project tasks. Why is it important? Lack of leadership derails the team from their direction or purpose. More importantly, it impacts your team's willingness and engagement, heading for assured project failure.
2. Poor Team Collaboration
What good is an optimized process if your team refuses to walk towards the shared business goal proactively?
Proactive team participation is the key to a well-executed project. Poor team collaboration can be a warning sign and one of the biggest challenges for a smooth project execution.
Effective team communication and collaboration breathe the right kind of energy into the workflow, resulting in an enhanced project process.
3. Inefficient Implementation
Consider this scenario. As a project manager, you have the best laid-out process plan in place. You've got a highly motivated team on board, and the project is good to start.
Here comes the trouble.
The process does not define the project schedule. Nor does it explain the key metrics such as quality and budget metrics. Also, there are no set priorities.
What's coming? Haphazard project execution, leading to a downward spiral, unable to recover.
4. Inadequate Training
You might boast of the best team collaboration capabilities and an amazingly built implementation plan. However, you might also forget to incorporate the most basic ingredient to a professionally executed project – consistent project and process training.
What good is the training? It familiarizes the team with the process and the tools required to execute the project. Simply put, it prepares you for better process adaptability.
Read More: Project Management Process & Phases
The Rewards of Optimizing Business Processes
Optimization in business leads to visible results. Well-analyzed process optimization methods coupled with faster reaction times enable a perfectly optimized process that provides the following benefits or rewards:
Streamlined workflow
Improved transparency and visibility
Best use of time and resources
Faster project execution
Minimized risks
Effective project quality management
Steps to Implement Business Process Optimization
Let's now look at the steps you must follow to learn the ropes of optimizing a process.
Step 1: Identify Improvement Areas
To optimize a process, first identify the areas that demand improvement. It can be time management, the basis of task delegation, or better infrastructure for increased efficiency. Traceback flaws in previous processes and identify process pain points that require attention and improvement.
Step 2: Eliminate Unnecessary Processes
Be all ears. Take feedback from team members and stakeholders. What are the roadblocks they faced while working on previous projects? Get to the root cause and gather team insights on which processes to optimize for better project execution.
Step 3: Analyze the 'Why' and 'How'
Now, once you have identified the problem areas, you can analyze why the issue cropped up and how it affected the workflow or efficiency. Also, it is a wise decision to study how you can prevent the issue from occurring again while executing future projects.
Step 4: Implement the Optimization Framework
Now that you have understood the 'why' and 'how' of the problem area, it's time to implement a strategy that best fits the worst-case scenario. Chart a process that takes into consideration every if and but of the previously badly optimized process.
Step 5: Monitor
Merely implementing a well-optimized framework doesn't guarantee sure-shot project success. It is essential to keep a watchful eye on your process as the project progresses. In case of any need for a change in the ongoing process, evaluate and update the process accordingly.
Read More: Process Improvement Plan: Everything You Need to Know
Process Optimization Methods and Techniques
Process optimization incorporates a process-centered approach to deliver projects successfully. Here are the top 3 process optimization techniques that you can incorporate to optimize your process like a pro.
1. Build Better Processes With Team Feedback
Your team members are the wheels to your car. They drive the project forward one task at a time. So, take advantage of their hands-on experience and gather feedback. Make them comfortable with sharing their ideas, their concerns, and overall process feedback. Be all ears, gather and analyze every response. These responses will fill in the gaps in the project process that you might have found difficult to detect. You can deploy the ProProfs Survey Maker for capturing responses via quizzes, forms, and surveys. Take action on the responses received through insightful resorts on its user-friendly dashboard.
2. Utilize the Power of a Process Management Tool
An ideal tool will be a game-changer for your project process. With a good tool such as ProProfs Project, you can plan and schedule all your tasks and project activities within minutes. Set task dependencies and prioritize project tasks effortlessly. Its automation functionality will further ease setting up tasks and allocating resources. You can even pull out crucial project workflow reports for process insights. Also, never miss a project deadline with streamlined processes across multiple projects with the tool's alerts and notifications.
3. Optimize Your Process with Continuous Improvement
Process optimization involves enhancing the process in real-time. Analyze the ongoing workflow and act on changes required. Be ready to adapt your process as per the current project and workflow requirements. This will ensure that your process does not fall short of desired expectations and adheres to project standards. If team collaboration while evolving the set plan is on your mind, don't worry. Evolving process optimization will only aid greater flexibility to best suit your team's work pace.
4. Drive Successful Projects With Optimized Process
"True optimization is the revolutionary contribution of modern research to decision processes."

-George Dantzig
Much as the term suggests, process optimization adjusts each stage of the project's life cycle to complement the ongoing scenario. The ultimate goal is to minimize the time, effort, and resources required while maximizing the efficiency of the project. This aids decision-making for well-executed projects. Besides, optimized processes positively impact the workflow by streamlining project activities.
Thus, optimized processes are the holy grail behind running successful projects and a competent Project Management tool can make all the difference you need to achieve this. Go for a tool that helps you collaborate with team members, automate recurring tasks, view individual task progress in a dashboard and remote working a breeze. Integrate process optimization into your project management plan to take your business to the next level today.
FAQs:
1. What are process control and optimization?
Process control and optimization refer to identifying and addressing the pain points of a process. It also involves analyzing and monitoring the enhanced operations for overall improved processes.
2. What is an advanced control system?
An advanced control system offers optimal performance for improved project efficiency through the elimination of poor processes. This is done via operation control and process automation.
3. What is an adaptive control system?
An adaptive control system adapts to varying or uncertain parameters during the course of a project such that the process fine-tunes itself for optimal process control.
4. What is the 1st step in APC?
The first step in the adaptive control system is to identify the variables that require adaptation to achieve an optimal level of the project process.
Do you want a free Project Management Software?
We have the #1 Online Project Management Software for effective project management.