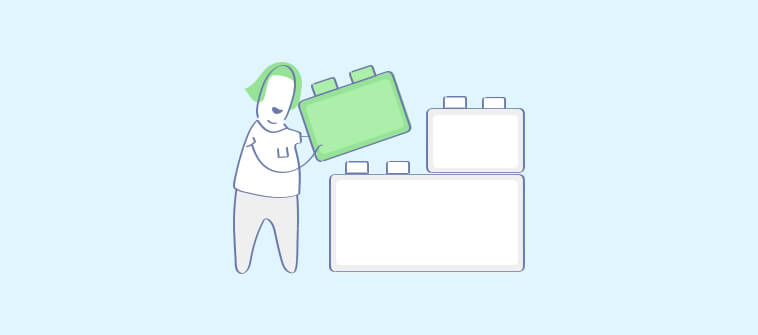 What is pressurizing corporations worldwide?
'Project failures' that can ultimately ruin a business.
And why do projects fail? One of the major reasons is the lack of project management governance.
It is a fact that projects tend to be the reagent that triggers new income streams for a business, so they need to be executed effectively for optimum results. A rulebook with specific do's and don'ts regarding how to go about the project can help you achieve this with ease.
This is precisely where project governance comes to the picture.
Table of Content
Meaning & Definition of Governance
The Association of Project Management defines governance as:
Governance refers to the set of policies, regulations, functions, processes, procedures, and responsibilities that define the establishment, management, and control of projects, programs, and portfolios.
The definition does not come without its challenges. The first of which is to have a solid understanding of what project governance is. You can start by combining the two terms "governance" and "project." And then try and define their meanings.
But where you get stuck again is how the word 'governance' is used in multiple ways. As a result, it offers an assortment of meanings too. Simply put, project governance seems like an indefinable concept. The fact that most do not agree on one single definition or meaning is a definite complication.
This translates into people drawing their understanding of the term project governance. Alternatively, one can even be inspired by the context of usage that can allow each individual to infer its meaning.
Characteristics of Good Project Management Governance
The manner in which organizations function and operate is largely determined by governance. It is fair to say that it is a key component that plays a pivotal role despite its diversity of contexts and concepts.
Be it project management governance or anything else in its periphery, to appreciate it from an organizational perspective, you must focus on the characteristics of good governance.
Most experts on the subject agree on eight characteristics that define good governance. Let's take a look.
1. Participation
Good governance can only be achieved if employees choose to wholeheartedly participate in it, either directly or indirectly, via representatives and institutions. For those participating in good governance, they must realize that representative democracy is not just about addressing concerns for those who are most vulnerable in society. What needs to be focused on project management is ensuring that participation is organized and informed.
2. Transparency
The foundation of good governance in project management rests mainly on the implementation of decisions taken by enforcement agencies by following all applicable rules and regulations. What it also stands for is information is openly accessible and available without restrictions to those who may be impacted by these decisions post their execution.
This freely available information should be offered in a manner and format of media that is easily understandable, adhering to all norms of transparency and clarity.
3. Consensus Oriented
The role that good governance plays in a scenario like this is to act as the mediator. The objective is to bring in different points of view of employees and help all concerned participants to reach a broad consensus.
Of course, the goal of this mediation is to ensure that the best interests of the company can be attained. Ultimately, the goals have to be achieved, which is possible only if there is a mutual understanding among project participants.
4. Equity and Inclusiveness
Projects can operate smoothly when participants work on them collaboratively. The well-being of the project is threatened when stakeholders feel alienated, and it can degrade the quality of the ultimate deliverable.
While it is for all groups to ensure that the project functions smoothly, the focus should be given to the participants who aren't active, by offering them opportunities to contribute towards the project.
5. Effectiveness and Efficiency
The quality of the final results can gauge good governance in project management and whether those results meet the set requirements. However, the concept of efficiency only becomes effective when projects are managed with accuracy, guidelines are followed religiously, and participants work with mutual understanding.
6. Accountability
A key requirement of good project management governance is accountability. Every organization, be it public or private, should be accountable to all of its stakeholders. Generally, an institution or organization is accountable to those impacted by their decisions or actions.
However, the scope of accountability may vary as it depends on whether the actions or decisions taken are external or internal to the institution or organization.
Factors of Effective Project Management Governance
There are several factors that play a pivotal role in ensuring effective project management governance. Take a look.
The onus of project management governance lies with the executive board

The duties and roles specific to project management governance have to be meticulously outlined

The complete lifecycle of the project must integrate all methods and techniques that align with the structure of project governance

Project management implementation should be in consonance with business strategies.

Any ongoing organizational project plans, relevant systems, and decisions should be authorized, reviewed and then approved

The authority to make decisions should lie with all participating individuals and teams

Any decisions made in reference to the project must contain and be backed by reliable and credible data and insights

Status reports should be shared at regular intervals that outlines defined criteria along with terms of risks

Data and insights relevant to the project must be shared with all involved stakeholders by adopting a work culture of disclosure

There should be a level of trust between every team member and related stakeholders basis their involvement of the project and their hierarchy in the system
Project Governance Structure
Image Source
In the context of project management, the term 'governance' refers to policies, procedures, standards, processes, and guidelines that regulate how projects are being headed, run, and managed by a given organization.
The project governance structure defines the framework regarding how a project should be governed. It includes multiple layers of committees where the roles, responsibilities, and decision-making capabilities have been clearly defined.
So any changes made to the scope of the project, its schedules, or budget, should be informed to the bodies of project governance. All of this must be well documented too. In the absence of project governance structure, the chances are that the project will experience gross inefficiencies with poorly-defined deliverables, inadequate budget, and time overruns.
Elements of a Governance Framework
What does good project governance look like? Are there any clear markers that point to the elements of a governance framework at all?
Take a look, and you may be able to distinguish specific actions and traits when a project has proper governance.
Any project that highlights good governance has a strong project management life cycle. It takes account of all points of approval, which are clearly defined.

The points address if the project is viable or not. Whatever it may be, a decision is taken on the continuation of the project at this juncture.

All projects are built on the basis of making a valid business case out of them. This is evidence-based information that is shared with relevant management teams for them to arrive at conclusive decisions.

These decisions, in turn, are well informed and are sufficiently documented and shared with all stakeholders and participants.

Projects need people to work on them with roles and responsibilities that are clearly defined. Comprising the project teams, are individuals who are highly qualified and experienced in their respective domains.

The project teams are required to conduct periodic reviews which can be done using systematic procedures and processes.

Project teams also have an opportunity to improve as good governance accommodates an atmosphere that promotes a culture of learning. Being able to discuss novel and innovative ideas in a neutral environment certainly is an excellent sign of good

project management governance

.

Stakeholders remain invested in the project simply because of the trust factor in the process. The element of good governance is associated with the organizational structure as well.
Project Governance Best Practices
In the perfect scenario, projects will ideally fit in within the project governance structure. Having good governance around the project defines its boundaries, making it easier for the team to function and operate. It also sets limitations that help project managers chart out a path to ensure that they are able to achieve their objectives with the available resources.
Moreover, the project governance best practices help to create a community of users who can work productively and effectively.
Take a look.
1. Vetting Projects
Before you deploy your projects, they should be screened and vetted carefully. This is done to ensure that the project is viable and aligns with the organizational goals prior.
In case the division that is responsible for ensuring good governance rejects the project due to misalignment, the project team must go back to the drawing board. Stakeholders will have to rethink their methodologies and work within the guidelines of the governance board.
2. Have a Sponsor:
The project cannot take off unless there is designated ownership. Good governance works on a model where a sponsor supports the project. Generally, there is an executive who is responsible for the people invested in the project's success.
The sponsors should be appointed in the early stages of the project as the business case is their responsibility. Also, you should ensure that the project has clear goals aligned with measurable and beneficial results.
3. Have Clearly Defined Roles and Responsibilities
The success of a project can be guaranteed when employees have their roles and responsibilities precisely defined. What this essentially means is that every team member can share inputs and pitch in to get the job done. Also, with proper roles, you do not end up crossing your boundaries regularly.
When the roles and responsibilities are unclear, there is a high probability of miscommunication and duplication of effort within the project team. Hence, what you end up with is a stalled project because no one knows who is doing what, and nothing gets accomplished in the process.
Having a Terms of Reference certainly comes in handy. To ensure good project management governance, what you need to do is to include a section on roles and responsibilities for the team members to infer.
4. Put a Plan in Place for Organizational Change
With a project approval system in place, it has to be implemented according to a plan. This is a key part of the project governance best practices. The project manager is responsible for coming up with the plan by taking into consideration inputs from the immediate execution team.
Divide the plan into sub-plans that, in turn, will handle possibilities of quality, risk, change, resources, etc. This develops the foundation and structure for good governance.
5. Have Clear Reporting
To ensure that governance meets best practices, you need to have a clear and precise reporting structure. Constitute a group that has the authority to make critical decisions. However, it should have access to important information so that the data and insights back the decisions they take.
You will have to deal with multiple reports such as project reports, budget reports, briefings to senior managers, and other types of reports that may be required on demand. Customize them to cater to the needs of your audience. Project governance becomes more systematic and streamlined if you have a proper reporting structure in place.
6. Draw Learnings for Improvement
Post project implementation and reporting stage, you must be able to draw relevant lessons from it. This shows that there is a culture of continuous improvement as far as project management is concerned. The objective is to learn from previous errors and ensure that they are not repeated in the future.
Overall, project governance can be enhanced to a significant extent when the lessons learned are implemented to change the culture of the team. In fact, an effort of constant sharing of lessons throughout the project can be even more effective.
7. Projects Are Stopped When Appropriate
When you see that the project is no longer serving the primary objective, then it's time to call it quits. If this doesn't happen, your project management team will be unnecessarily working towards a finish line, wasting time and valuable resources in the process.
You should evaluate your objectives and goals continuously and see whether they are aligned with them. In case they aren't, then the project cannot be justified any longer. A call must be made through a review process of what the project can realistically achieve against the benefits that were stated at the time of project approval.
These 7 practices will come handy for sure, but you should also deploy project management software so as to adhere to PM governance.
The Future of Project Management Governance
The who. The why. The what. The where. The how.
All of these are project management governance angles that must be clearly understood from the very beginning. Do not just concentrate on the definitions. Look beyond if you intend to achieve more out of this.
The bigger picture, in turn, is more apparent when you make this a habit. What happens eventually is that you make more well-informed decisions while minimizing errors. This lays a solid foundation for project governance that can be adopted in the foreseeable future.
---
FAQs
What is the governance structure in project management?
The governance structure in project management refers to the framework that typically establishes the boundaries of how a project should be managed, or in this case, governed. Generally, the concept of project governance structure works through several committees with defined roles and responsibilities. These committees have the authority and power to make rules and decisions relevant to the project as well.
What are the elements of a governance framework?
The governance framework can only be implemented and can be made sustainable with the help of the following elements:
Development

Validation

Approval

Modification

Implementation

Retirement

Model Inventory

Information Sharing
Do you want a free Project Management Software?
We have the #1 Online Project Management Software for effective project management.