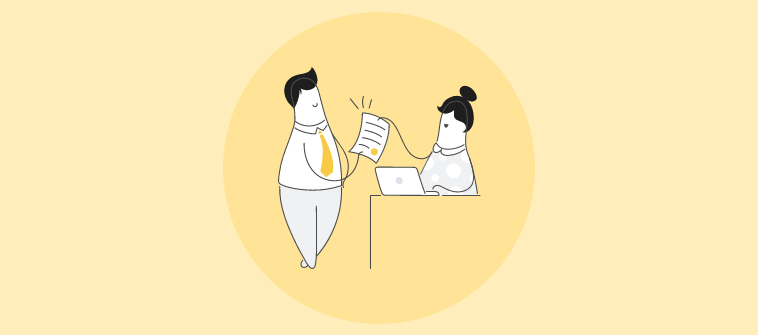 With high-functioning organizations and fast-moving teams, you need a constant tracking system that keeps things running smoothly. This project tracking capability leans on 'project management governance.'
Effective project management governance helps improve project evaluation to maximize the work. And this comes when you clearly understand the ins and outs of your project workflows and processes. For this, it is essential to understand what elements you need to look into to build a sound project governance framework.
This blog will delve into the project management governance framework, its pillars, various project governance roles, and more.
What Is Governance in Project Management?
Let's start by understanding what is project governance in project management.
Project management governance refers to building a robust framework that secures a desirable outcome for projects. It involves monitoring how things are moving forward and making informed decisions about a project's feasibility, effectiveness, and impact.
Apart from this, it also involves keeping an eye on leading projects that adhere to the business guidelines.
Overall, you plan and manage the governance system to optimize resources, complete projects within budget, and efficiently fulfill the key organizational objectives.
What Are the Three Pillars of Governance in Project Management?
Let's look at the three pillars of project management governance that hold the system together.
Structure
For an effective project management governance plan, involve the key stakeholders at all levels. This means that you take their advice and suggestions into account. As project managers, it is your responsibility to develop plans that adhere to their vision and ensure that everyone in the organization follows this action plan.
Read More: 10 Project Manager Roles And Responsibilities
People
Remember that the goals that you create must be clear and achievable. But how do you ensure that these goals are achievable? For this, you refer to data from previous projects. You analyze what the goals of those projects were and how you were able to achieve them. Were they easy to achieve, or did you need more training or resources to complete them? This analysis will equip you first to create sustainable goals and, second, curate the right strategies to attain them as desired.
Information
You cannot achieve seamless project management governance until everyone in the team has real-time access to crucial information related to a project. Team members must be able to discuss and ideate task execution. They must resolve roadblocks and move with project execution uninterrupted. The process will become easier if there's a set arrangement for them to instantly meet and strategize their course of action.
Read More: How to Use Technology to Increase Your Productivity
Various Roles in Project Management Governance Framework
The project management governance framework has some definite roles to be fulfilled for project success. Let's look at these.
Project Owner
The project owner is the one who embodies the organization. They oversee the project manager's efficacy to ensure things progress in line with the set objectives.
Key Stakeholders
Every project has a set of stakeholders. They may be clients, industry experts, or investors. A stakeholder is often involved in the decision-making process, aiding operational and financial strategies for the project. Simply put, a stakeholder is anyone interested in the project's outcome.
Advisory Group
While a stakeholder is intricately involved in a project's decision-making process, people of the advisory group do not make decisions. These people help analyze the industry's current trends and offer insight into how stakeholders should create project strategies.
Read More: Project Time Management: Process & Strategies to Improve Time Management
Why Is Governance Framework Important for Project Management?
Here, we'll look at the importance of project management governance.
Let's go!
It facilitates data-backed decision-making.
It helps give direction to your strategy.
It helps control time, budget, and scope.
It eliminates redundant tasks and projects.
It lets you establish accountability for work done.
It enables adequate stakeholder involvement.
It helps maintain consistency in everyday activities.
Read More: Top Time Management Strategies For Efficient Working
Project Governance vs Project Management
Project management is often used interchangeably with project governance. However, they are two different terms implying two different meanings. Let's understand how.
Governance in project management implies governing projects and their overall impact. This involves analyzing projects beyond their lifecycle.
Were the projects aligned to business objectives?
Is there some other strategy that you must iterate for future projects?
These are some of the things to reflect on within project governance. Project governance means controlling, regulating, and influencing projects for the best outcomes.
On the other hand, project management implies managing a project's day-to-day activities.
Is there some other task that you must prioritize?
Are the project dependencies clearly defined?
These are some things you need to consider within project management. So, project management means real-time managing, monitoring, and supervising project tasks and activities.
What is Project Management Governance Model?
The project governance model boasts an interplay of three elements. Let's look at these elements below:
1. Decision-Making Process
The decision-making process of a project accepts suggestions from people of varying roles.
People included in the decision-making process are:
Steering Committee – The committee is responsible for planning and strategizing the course of operations from start to finish. It is also responsible for investment decisions, priorities, and more.
Board of Directors – Members of the board of directors panel oversee the company's activities and performance. They meet at regular intervals to discuss processes and watch out for shareholders' interests.
Advisory Committee – The advisory committee comprises industry experts who offer non-binding strategic advice to the company's senior management.
2. Effective Standard Operating Procedures (SOPs)
Standard operating procedures are the definite, critical steps of business operations. These operating procedures are carried out routinely and must be strictly adhered to. Following these steps helps improve the overall performance and efficiency of the team members. These steps include:
3. Simplify Collaboration
Even the finest project plan fails without clear channels of team communication. Team members need a system to communicate and collaborate in real time to ideate, plan, discuss, and monitor tasks and activities.
So, ensure that you provide team members with the right training and resources that help them run projects to bring your business vision to life.
Thus, consider these three elements while building the governance model in project management for your business.
Read More: 10 Surefire Ways to Improve Team Communication
How to Implement Project Management Governance Model?
Here, we'll look at how you can implement the project governance structure, keeping some key elements in mind.
1. Identify Key Stakeholders
Identify who your key stakeholders are. Analyze what their project goal is. Stakeholders play a significant role in directing the project in the right direction. Once you have identified them, you must also clearly define how frequently they will interact with you and how involved they will be in the project's day-to-day functioning.
Note that a stakeholder should neither be entirely oblivious to ongoing progress nor be overly engaged in everyday activities.
2. Prioritize Strategic Objectives
Next, you prioritize your strategic objectives. What is the productivity bar you want to set for your employees daily? How can you maximize the profit potential? How can you optimally distribute resources across various projects? These are some of the critical objectives to ponder upon.
3. Build a Foolproof Project Plan
Here comes one of the most crucial steps – building a project plan. A project plan is a foundation on which your project execution will sustain. Thus, it must be comprehensive and clearly defined. It outlines the priority tasks, the dependencies, resource distribution, and much more.
4. Deploy the Right Tool
Now that you have a detailed project plan, it is time to deploy the right tool to put things in perspective. A robust tool like ProProfs Project lets you streamline activities and simplify project tracking.
Here is how a tool helps you in governing projects:
To sum up, a tool lets you:
Read More: 19 Expert Hacks for Jumpstarting Your Personal Productivity
5. Select Committee Members
Members of the committee are top-level employees who hold the capability to analyze trends and supervise projects. These people have a big part in giving feedback on how you can improve project selection and execution. Their on-ground analysis of work processes assists stakeholders in creating achievable goals and objectives.
6. Foster an Open Organization Culture
In today's business world, the hierarchical structure barely leads to impactful results. Organizations worldwide are embracing the open organization culture to take in suggestions from every level of the organization.
This helps improve organizational efficacy and helps team members work towards their goals with a sense of ownership and responsibility.
Drive Projects with Effective Project Governance
Project management governance relies on data-driven decision-making and real-time monitoring of projects. Its sole objective is ensuring project outcomes align with the more significant business objectives.
As discussed, it stands on
three pillars – Structure, People, and Information. Thus, consider these three elements while building your project governance framework. Also, establish clear roles and responsibilities to run the project effectively.
So, develop a reliable project governance plan and steer your projects towards success!
Do you want a free Project Management Software?
We have the #1 Online Project Management Software for effective project management.