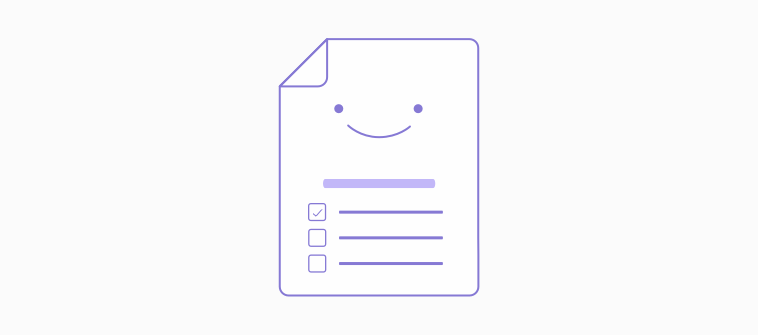 There are times when you observe that your team isn't delivering on a project as planned. The success or failure of a project depends on various factors – correct allocation of resources, task delegation, regular project monitoring, etc. While these factors can make or break a project, a proper project management plan is what truly helps a project stand out.

You need to work towards building a perfect project plan that helps you and your team reach the goal efficiently. A detailed plan defines the scope of the project for clients and team members working towards achieving the final result.

To help you get a kick-start your planning, we've compiled a five-step guide to create the perfect project plan
#1. Define Project Scope and Value
In simple words, your project plan should cover the main goal and objectives that your team needs to perform, which will help you properly monitor the project's adherence to its scope. Without a plan, a project is bound to go off track and face hurdles in its course. A project plan ensures the expectations and requirements of your project are clearly communicated to all project stakeholders.

To make your plan more concrete, you should first get an answer to these questions:
What is the goal of your project?

What are the main objectives to be achieved?

How to set deadlines for each objective?

Who should handle each task and assign sub-tasks?

How to determine the completion of each milestone?

How to measure the success of your project once completed?
Don't forget – the purpose of your project management plan is to define your approach and the steps your team members need to take to reach the goals.
#2. Do Your Homework Well
Before you start creating your project plan, check if you have covered and assessed every aspect. This will help you make sure that no aspect has been left out.
So, it is important to acknowledge the following aspects before you begin writing your plan:
Are you clear with your end user's expectations and needs?

How competitive is the marketplace right now?? How's the demand?

Which brands pose competition for your organization?

What makes your project special on the market?

What risks can you encounter during an ongoing project and later its completion?
#3. Define Roles and Responsibilities
Define the roles your team members need to take and address your stakeholders while writing your project plan. This approach will help them know their team members and reach out to them if they need to regularly update on the completion of each project stage. Doing so will help you keep your stakeholders delighted during an ongoing project. Therefore, it is important for you to establish who must validate which parts of the project plan.
The list of "key players" include:
Project manager –

The person who creates, executes and manages the project plan. Let the stakeholders understand what all roles and permissions can you assign to your team members and what all decisions will require their input.

Sponsors –

In case you have any sponsors for your project, then do mention their contribution. This will help your stakeholders understand the estimated cost that needs to be kept aside for the project. Further, do inform if sponsors need to approve the final outcome of the project before launching it.

Business experts –

These are consultants who share their insights on the quality of the end product. You need to make sure the project plan defines their role properly and informs stakeholders how much of their contribution is necessary.

Project team –

Your team will be responsible for a lot of activities that include planning, execution, and monitoring of the final outcome. They are also responsible for identifying the various risks and issues that may hamper the progress of the project.
Besides these key players, your project may have others too who play an important part in its progress. So make sure they too are mentioned in the plan and that you get approval for their roles from the stakeholders.
#4. Establish Communication in Kickoff Meeting
A kick-off meeting is crucial before any project plan goes on the floor for execution. Here you gather all stakeholders and team members to discuss how the project may proceed in its later stages. This meeting is essential for building trust and a rapport between team members. So the topics you should discuss during the kickoff meeting should include:
Sponsor's vision and strategy for the project

Expectations, roles, and responsibilities played by different team members

Budget estimation and projection

Reporting cycle for keeping stakeholders updated on the project's progress

Project invoicing
And, most importantly discuss the means to communicate the different tweaks of the project in real-time. To do that, it is advisable to install a simple project management software. The tool will allow all your team members (in-house or remote) to collaborate in real-time and help your stakeholders get regular updates on the project's progress.
The project collaboration software tool will allow you to:
Share documents with respective team members in different file formats.

Discuss the shortcomings of a project and keep everyone updated on how to tackle them while adhering to milestone deadlines.

Remind team members about their upcoming deadlines and any new tasks assigned.

Track the project's progress and also the productivity of your team members.
And, much more.
#5. Put Your Plan in Action with PM Software

Now that you have planned your project in a detailed manner, it is time for you to put it into action using a simple project management software. With the use of an intuitive tool, you can keep your stakeholders in the loop and let them know of the following:
Which team member is working on what task

Upcoming task deadlines

Task completion in percentage

Latest tweaks in the project
Besides this, team members and stakeholders will receive email notifications on all the activities that take place in the project. This also helps managers save time on reporting to their clients regularly. Managing their existing budget and tracking any scope creep will also become a lot easier with the PM tool in place. So, once you put your project plan on paper, it is recommended to use the tool to keep all the key members informed and help them intervene in places where they believe the execution could be improved.
We hope that these steps will not only help you create the perfect project plan but also execute it properly!
Do you want a free Project Management Software?
We have the #1 Online Quiz Maker Software for effective project management